Aquaheat Bottle Warmer & 10oz Stainless Bottle
Aquaheat Bottle Warmer & 10oz Stainless Bottle
Innbaby's Aquaheat Bottle Warmer and Stainless Bottle
Is your power out? Are you at a restaurant, out shopping, at a picnic? Do you need to heat your child's bottle, but you just don't have a microwave, stove, or batteries? This Aquaheat Bottle Warmer set is the perfect answer for busy moms who are on-the-go.
Simply place the Warm Heat Pack in the plastic container, add a little bit of water to activate (any temperature will do!), and place the stainless steel bottle over it, and baby's milk, formula, or breastmilk will be warm in minutes. You can use it for coffee or tea for mom and dad, too!
Our eco-friendly, non-toxic & biodegradable Warm Heat Packs are perfect for warming any beverage. The WARM heat pack can create temperatures up to 185ºF/85ºC. Caution should be used before serving any warmed beverage to your baby or toddler. Each heat pack can last up to an hour, so you can continue to warm additional servings with the same heat pack. Just keep in mind your second serving may take longer to reach optimal temperature.
The packets are one-time use and biodegradable, so they can be disposed in normal trash bins after use. Just use caution as they are very hot once activated.
Included:
(1) 10 ounce high-quality rust-resistant type 304 stainless steel bottle.

(1) warming pod, one (1) silicone stage 1 nipple.

(1) nipple ring and cap.

(1) neoprene sleeve.

(2) Aquaheat™ WARM heat packs.
Other Details:
BPA-, phthalate-, PVC-, and lead- free

Made in South Korea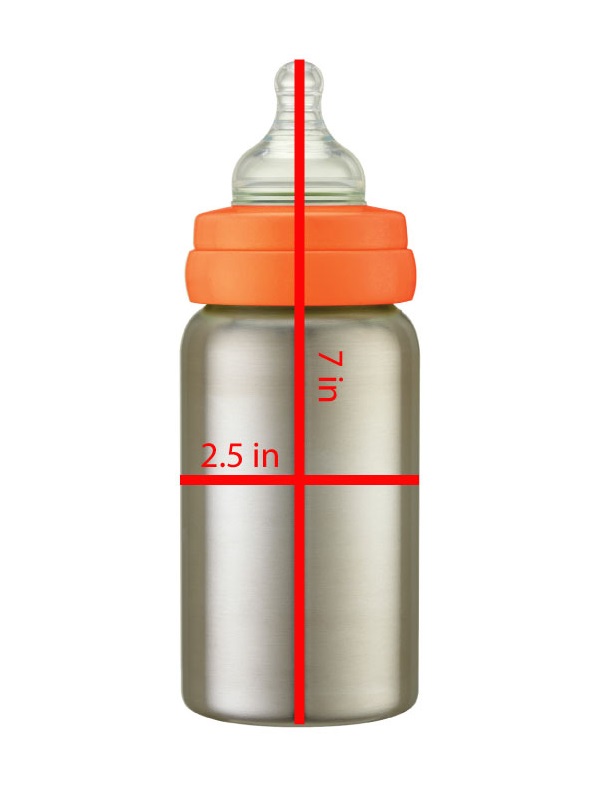 UPC Code : 895411002930
Write Review
Love this!

Posted by Ali on May 18th 2020

Wish I had this for my first child! We use it on the go for bottles and even heating lunch! The design is super simple to use and easy to take with us on the go!

Quickest warmer for on the go

Posted by shauny2000 on Apr 17th 2019

My baby only takes warm milk so I own different kinds of portable bottle warmers. After trying them all, I use this warmer the most simply because it's convenient and quick! It just takes 5 min or less to warm up. Wow!


Great for on the go

Posted by Chanell on Apr 17th 2019

We love this thing ! We use it when we can make feedings happen they way we had planned - road trips , just be sure to allows the packs to get wet and use at least 5 mins before you need to feed baby , read instructions carefully !


Hands down fastest and easiest bottle warmer!

Posted by Alimfinn on Apr 15th 2019

I never knew quite what to do to warm bottles on the go. Finally, on baby 3, I figured it out! this is super easy and takes literally a minute to heat correctly! LOVE!

Directions for Use:
Wash all parts before use. Then simply place an Aquaheat??heat pack in the warming pod, add water to activate, and fill the stainless bottle with milk, formula, water, or even coffee for Mom or Dad!
Certifications/Awards:
2016 IHA Global Innovation Award Finalist
Product Warning:
For use by adults only (18+)