Innobaby Keepin' Fresh Bento Snack Box – REVIEW
My girls love eating fruit and would live off fruit alone if I let them! So we were very excited to receive the Keepin' Fresh Bento Snack Box from Innobaby so we can keep our fruit fresh.
This Bento Snack Box is the perfect way to cut up some fresh fruit and keep it cold. Whether we are out running errands or heading to the park, I can bring some cut up fruit and know it will stay fresh. Although it is snack size (11oz), it holds a lot! You can pack fruit, goldfish, granola, or even hot foods like pasta or mac n cheese. It's perfect for either my toddler or my second grader to use.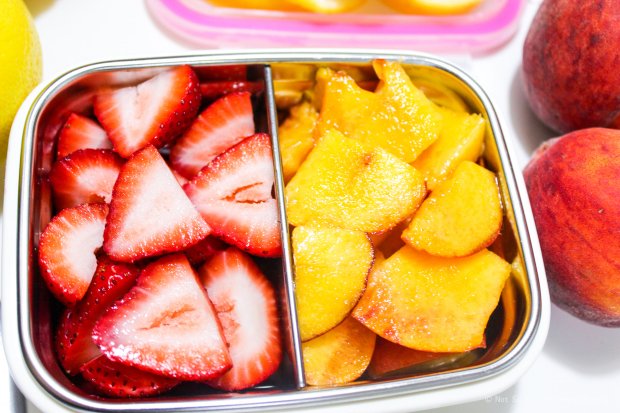 This high-quality bento box has an airtight leakproof lid that helps keep food hot or cold. The airtight hinged lid is easy for my toddler to open, but stays tightly closed while on-the-go. It's made with a stainless steel insert and includes a removable divider. The removable divider is great for keeping the food separated and mess free. The protective shell will also protect little hands from extreme temperatures.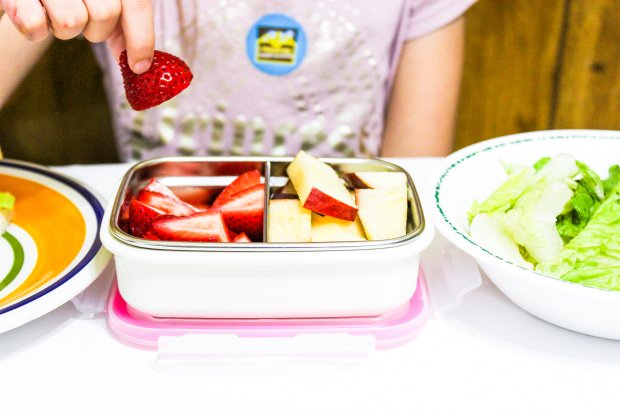 There are so many different ways I can use this nifty bento box. I often use it at home to have cut up fruit ready for my girls for lunch or a snack. I can easily cut up some fruit in the morning and have it ready to go for later that day. It will also be great for when school starts in the fall to pack all of my daughter's favorite snacks. I will mostly be using it while out with the girls so I can have fresh snacks and foods on hand when they are hungry.
I love knowing that I am eliminating excessive waste by using a reusable bento box that I can easily wash. All of the parts can be separated and put on the top rack of the dishwasher. Although it can be washed in the dishwasher, handwashing is recommended to prolong the lifespan of the product.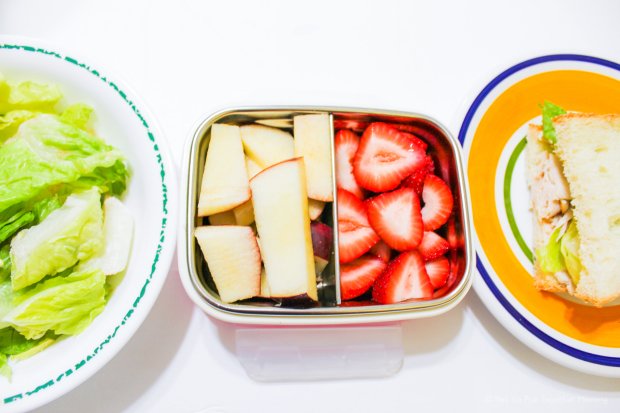 I am so happy to know I can use this product worry free! This reusable bento box is Non-toxic, eco-friendly, mold resistant, freezer safe, dishwasher safe, travel-friendly, and made with a leak-proof design. It is free of BPA, Phthalate, PVC, and Lead.
The Keepin' Fresh Stainless Steel Divided Bento Box Snack Box with Lid is available by Innobaby in a variety of colors. I love this bento box and definitely plan on stocking up on more!
Make sure you head to jolimoli.com to find this and more for your little ones!