PARTY PACK! ASSORTMENT OF COLORS!

SPIKE is every students sensory sidekick!! Stick SPIKE on your pencil and twirl, squeeze and squish your studies away. SPIKE can also easily fit in the palm of your hand as a discreet fidget tool. Everyone young and old can enjoy Spike! Especially those with Autism Spectrum Disorder, Anxiety, Focusing issues, ADD, ADHD, Sensory Processing disorders and other Attention issues. Perfect for classroom, home or office. Spike is great for students, teachers, parents, therapists and more. Tactile and kinesthetic learners will love Spike too. Stay focused with Spike! Patent Pending, pencil shown not included, Ages 6+
Spike can help you or your child focus, increase attention span and get things done at school and home.
A great quiet substitution for other sensory toys that can be a distraction in the classroom and/or cause damage to clothes, school equipment and more.
Spike's durable soft spikes provide tactile stimulation as a tactile or sensory brush and are calming and therapeutic through sensory stimulation.
Made with 100% food grade silicone, they are hypoallergenic, nontoxic, BPAs, phthalates, latex and odor free. Antibacterial silicone is easy to clean and can be sterilized for deep cleaning. Made in South Korea
Spike adds girth to the pencil making it easier fingers to comfortably grip and write with pencils, pens and more. Spike also adds weight to #2 pencil providing some more sensory feedback to the hand while writing. In turn, helping to strengthen fingers when writing.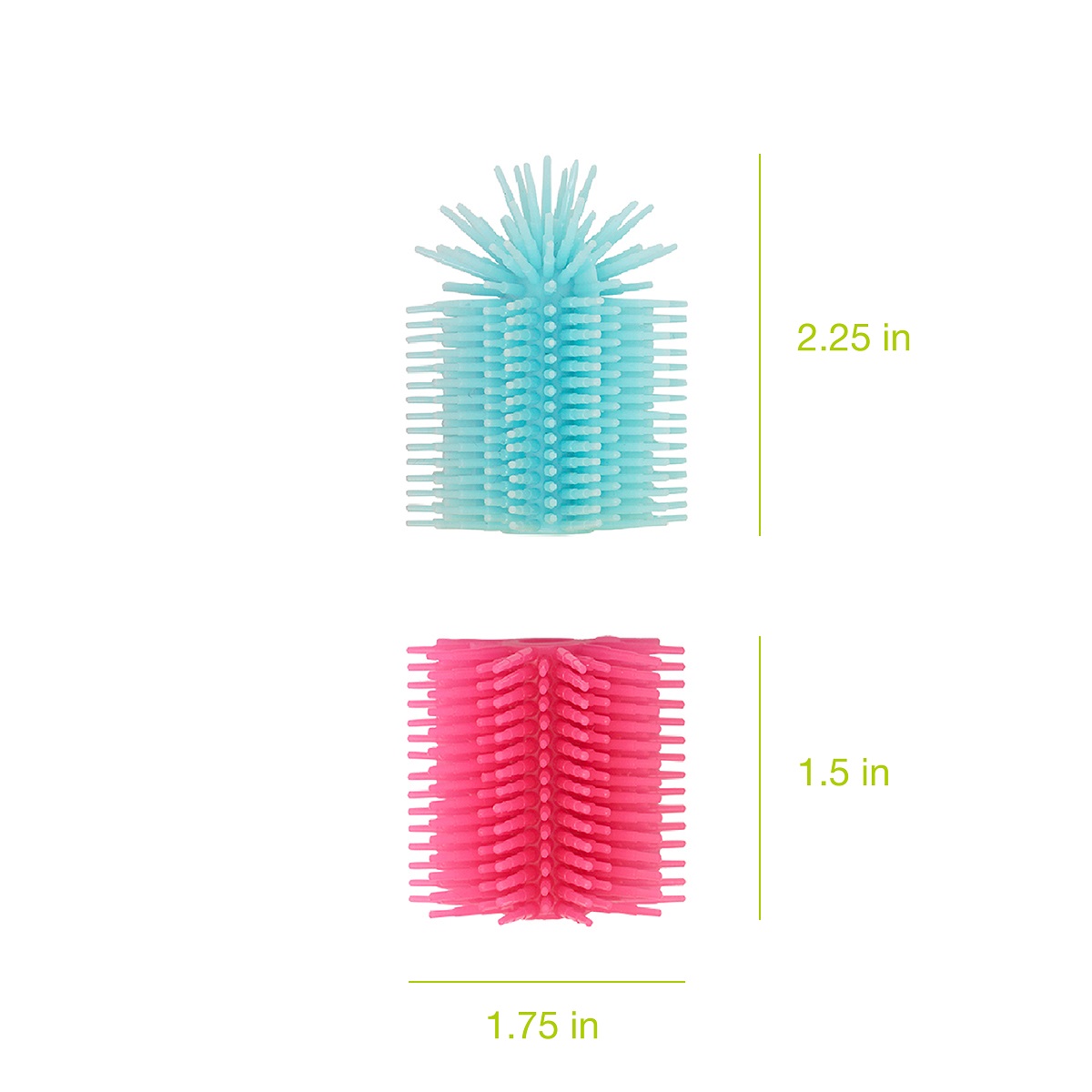 UPC CODE = 852865007614